By Celyn Brown, Sprout Ideas Fellow 2017/2018
After working for two social startups, I finally mustered the courage to start my own business, SaveForward. We're creating an app that motivates people to spend less and redirects their savings to a micro-loan that empowers someone to lift herself out of poverty. These are 3 of the most important lessons I've learned throughout my startup experiences:
Celyn Brown sharing advice with grade 11 social innovation students at Jean Augustine Secondary School.
1. Put Aside Your Ego
The most important aspect of my journey as a social entrepreneur is constantly remembering the WHY – the mission behind what I'm doing. Applying this to every decision helps me avoid getting caught up in my own ideas and overlooking the option that would create the most impact. In leading the launch strategy at a previous startup, I was set on holding a crowdfunding campaign to get recognition and funding. My team questioned the decision and suggested taking another approach to get people engaged before launching the product. Letting go of my envisioned plan and going with the team's idea was one of the most rewarding decisions I ever made. The team was more engaged than ever, taking ownership over the project and doing extra research on their own time.
Taking criticism can be painful but letting go of my ego and seeking out feedback has helped me to grow as a person and a leader. You'd be surprised how many opportunities for improvement you might be missing out on. Seeking feedback can help you adapt your work style to suit your team members and set an example of open-mindedness and growth for the entire team.
Opening up to feedback also helps ensure that your solution is designed in a way that makes people want to use it – whether it's a product or a service. This means speaking to potential customers to learn which aspects of the solution are most important to them, creating those first, and tweaking or re-designing them based on more feedback. You can always add extra features later, after you've gotten the most important things right.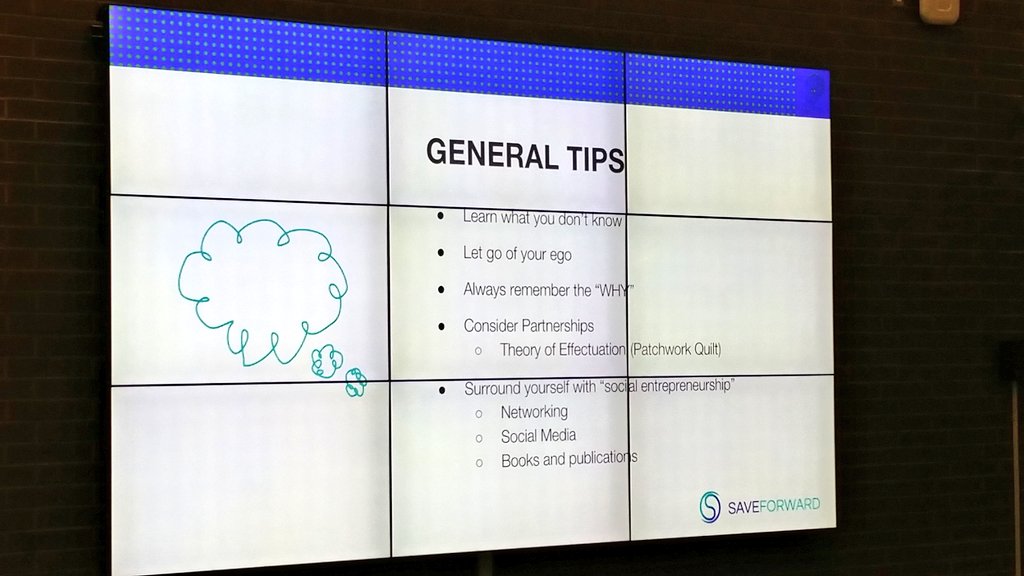 2. Learn What You Don't Know
You don't need to be an expert at everything to be a social entrepreneur, but knowing a little bit of each area that applies to your business can go a long way. I took a User Experience (UX) Course to start learning how to design the app. I was able to design an initial prototype and hold a focus group to get feedback. A professional UX Designer offered to help improve the design using the feedback from the focus group. Having some UX knowledge allowed me to get started and work collaboratively with the designer to continue improving the app.
You might not know everything you need to learn right from the start. A few months into working on SaveForward, I ran into legal challenges. I dove into the legislation, studying some long, confusing documents and asking questions until I somewhat understood them. Without this effort, I would have focused entirely on getting funding to hire a lawyer instead of moving forward with more important aspects of the business.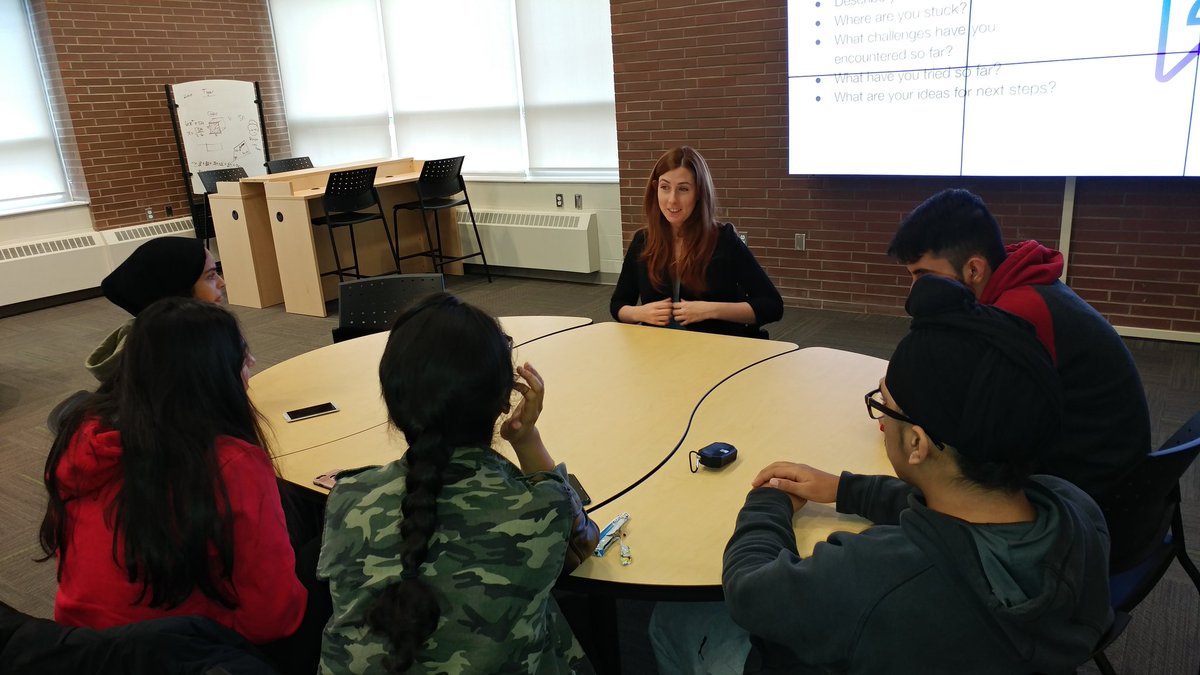 Celyn Brown sharing inspiration and advice.
3. Surround Yourself With Motivation
Entrepreneurship isn't a straight line to success; it's a series of trial and error. It can be discouraging at times, so it's important to surround yourself with people and things that motivate you. Being a part of the Sprout Fellowship surrounded me with inspiring young entrepreneurs who continuously remind me that I don't need years of work experience under my belt in order to achieve my goals.
If you can't join a fellowship like Sprout Ideas or a co-working space like the Centre for Social Innovation, I suggest joining online communities and attending as many entrepreneurial-related events as you can. I also recommend checking out Change Creator, a digital magazine for social entrepreneurs.
When I am discouraged, I take a few minutes to reconnect with the feeling I had when I first learned about microcredit and how it entirely changed one woman's life. As I said, remember your WHY. The obstacles you face will seem much less daunting if you're passionate about the change you're creating.